Forget all of those boring mugs in your kitchen cupboards or those dull tea steaming moments, because those days are over! With these perfect finds, you'll become tea-obsessed in no time. Drinking tea will never be the same again.
---
DAVIDsTEA Starter Kit
Buy here. $25
---
MR TEA Tea Infuser
Buy here. $10
---
Storage for Tea
Buy similar 'tea baskets' here.
---
This. Mug.
Buy this amazing mug here. $16
---
Drop It Like It's Hot Mug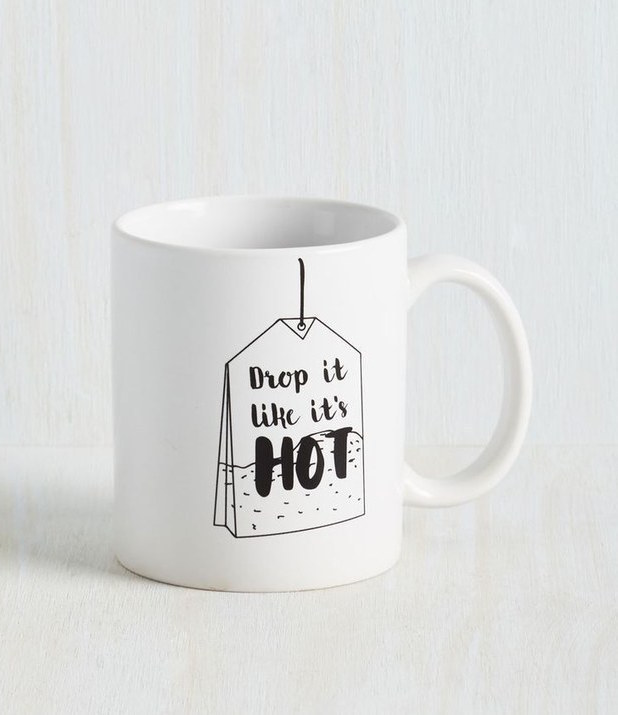 Buy here at Modcloth. $14.99
---